Was ich so höre:
Meine Top-Alben-Listen
Gute und laute Musik gehört für mich dazu - ob live, ob von Platte zu Hause oder auch aus meiner Bluetoothbox im Büro in Berlin. Seit 2014 erstelle ich jedes Jahr zum Jahresende eine Liste meiner Top-Alben des jeweiligen Jahres.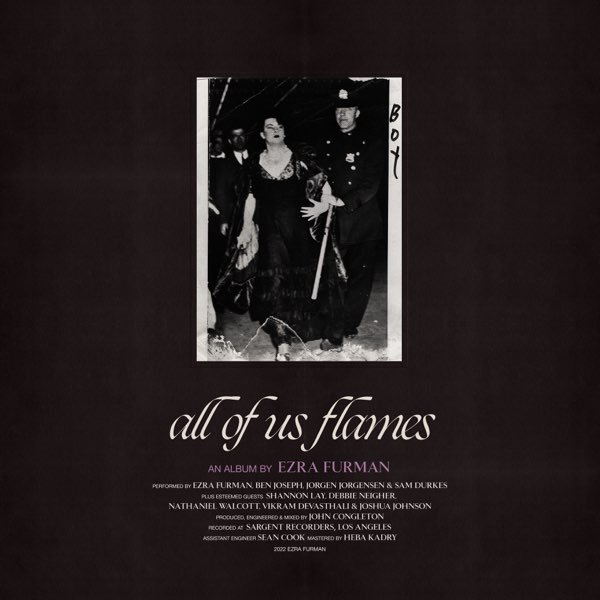 Ähnlich wie 2021 ist 2022 kein schlechtes Musik-Jahr gewesen, aber auch kein überragendes. Trotzdem stehen hier wieder ein paar wirklich starke Alben auf der Liste, die mir dieses Jahr viel Freude bereitet haben.
Ezra Furman: All Of Us Flames
Everything Everything: Raw Data Feel
Arcade Fire: WE
Pauls Jets: Jazzfest
Tocotronic: Nie wieder Krieg
Shamir: Heterosexuality
Interpol: The Other Side Of Make-Believe
Arctic Monkeys: The Car
Wilco: Cruel Country
Jens Friebe: Wir sind schön
Bilderbuch: Gelb ist das Feld
Spoon: Lucifer On The Sofa
Phoenix: Alpha Zulu
Destroyer: LABYRINTHITIS
Oliver Sim: Hideous Bastard
half•alive: Give Me Your Shoulders, Pt. 1
alt-J: The Dream
Rina Sawayama: Hold The Girl
King Princess: Hold On Baby
Lucius: Second Nature
Get Well Soon: Amen
Hot Chip: Freakout/Release
Perfume Genius: Ugly Season
Stars: From Capelton Hill
Dawes: Misadventures Of Doomscroller
Joy Crookes: Skin
Sohn: Trust
Noah Cyrus: The Hardest Part
Belle & Sebastian: A Bit of Previous
Damien Jurado: Reggae Film Star
King Hannah: I'm Not Sorry, I Was Just Being Me
Acht Eimer Hühnerherzen: "musik"
Patrick Holland: You're The Boss
Metronomy: Small World
Aldous Harding: Warm Chris
Melody's Echo Chamber: Emotional Eternal
Nilüfer Yanya: PAINLESS
Death Cab For Cutie: Asphalt Meadows
Ari Lennox: age/sex/location
Wet Leg: Wet Leg
Es gab musikalisch schon bessere Jahre, sicher auch schlechtere, aber es fehlen 2021 einfach die Überfliegeralben, von denen es letztes Jahr etwa von den Flaming Lips oder den Avalanches (würde ich heute wahrscheinlich nicht erst auf Platz 6 setzen, aber das war auch noch ganz frisch im letzten Dezember) schon einige gab. Trotzdem haben etwa Arlo Parks, Billie Eilish und James Blake auf den Top drei sehr ordentlich abgeliefert. Aber mehr als 40 "Top"-Alben gab das Jahr dann doch nicht her für mich, deswegen gibts nach zwei Jahren mit 50 Listenplätzen dieses Mal wieder zehn weniger.
Arlo Parks: Collapsed In Sunbeams
Billie Eilish: Happier Than Ever
James Blake: Friends That Break Your Heart
Moritz Krämer: Die traurigen Hummer
Sophia Kennedy: Monsters
Bayuk: Exactly the Amount of Steps from My Bed to Your Door
Olivia Rodrigo: SOUR
The Notwist: Vertigo Days
My Morning Jacket: My Morning Jacket
St. Vincent: Daddy's Home
Celeste: Not Your Muse
Elbow: Flying Dream 1
Lana Del Rey: Chemtrails Over The Country Club
Paradigmes: La Femme
Charlotte Day Wilson: ALPHA
LUMP: Animal
Joy Crookes: Skin
Maxïmo Park: Nature Always Wins
Daniel Lanois: Heavy Sun
Lorde: Solar Power
Philip Bradatsch: Die Bar zur guten Hoffnung
tUne-YaRdS: sketchy.
Shungudzo: I'm not a mother, but I have children
Lucy Dacus: Home Video
Japanese Breakfast: Jubilee
Alice Phoebe Lou: Glow
Julien Baker: Little Oblivions
Cassandra Jenkins: An Overview on Phenomenal Nature
Halsey: If I Can't Have Love, I Want Power
girl in red: if i could make it go quiet
Bachelor: Doomin' Sun
Django Django: Glowing in the Dark
Villagers: Fever Dreams
Nick Waterhouse: Promenade Blue
Adele: 30
Damien Jurado: The Monster Who Hated Pennsylvania
Alfie Templeman: Forever Isn't Long Enough
Laura Mvula: Pink Noise
Goat Girl: On All Fours
Beach House: Once Twice Melody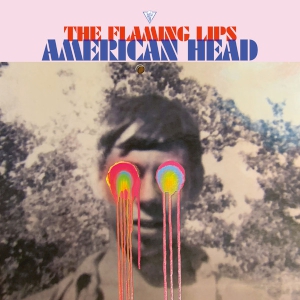 Sowas aber auch, haben die Flaming Lips schon wieder ein Album veröffentlicht – und das ist auch noch das beste seit "Embryonic" 2009, sodass es natürlich ohne Zweifel auf Platz 1 landen muss. Pauls Jets, die es letztes Jahr nur auf Platz 4 geschafft haben, und Tame Impala haben sich 2020 mit starken Alben die Plätze 2 und 3 verdient. Über Platz 4 habe ich mich besonders gefreut: Nach einigen Durchhängern hat Travis, eine meiner ersten Lieblingsbands, mal wieder ein tolles Album aufgenommen. Wenigstens musikalisch hat 2020 durchweg Spaß gemacht, da war die Beschränkung auf 50 Alben schon eine kleine Herausforderung.
The Flaming Lips: American Head
Pauls Jets: Highlights zum Einschlafen
Tame Impala: The Slow Rush
Travis: 10 Songs
Declan McKenna: Zeros
The Avalanches: We Will Always Love You
Fleet Foxes: Shore
Son Lux: Tomorrows I
Everything Everything: Re-Animator
Gorillaz: Song Machine, Season One: Strange Timez
Pete Josef: I Rise with the Birds
Baxter Dury: The Night Chancers
Phoebe Bridgers: Punisher
Hayley Williams: Petals For Armor
HAIM: Women In Music Pt. III
Sufjan Stevens: The Ascension
The Nix: Sausage Studio Sessions
Paul McCartney: McCartney III
Tara Nome Doyle: Alchemy
Sylvan Esso: Free Love
Jessie Ware: What's Your Pleasure?
Låpsley: Through Water
Denai Moore: Modern Dread
Blake Mills: Mutable Set
U.S. Girls: Heavy Light
Deap Lips: Deap Lips
Klangstof: The Noise You Make Is Silent
Perfume Genius: Set My Heart On Fire Immediately
Agnes Obel: Myopia
Austra: HiRUDiN
Nadine Shah: Kitchen Sink
Son Lux: Tomorrows II
Half Waif: The Caretaker
The Districts: You Know I'm Not Going Anywhere
Clock Opera: Carousel
Caribou: Suddenly
Yves Tumor: Heaven To A Tortured Mind
Destroyer: Have We Met
The Saxophones: Eternity Bay
Dizzy: The Sun And Her Scorsh
Future Islands: As Long As You Are
Badly Drawn Boy: Banana Skin Shoes
The Orielles: Disco Volador
Dan Deacon: Mystic Familiar
Dirty Projectors: 5EPs
Ben Watt: Storm Damage
Giant Rooks: ROOKERY
Jonathan Wilson: Dixie Blur
LA Priest: GENE
Mr Ben & the Bens: Life Drawing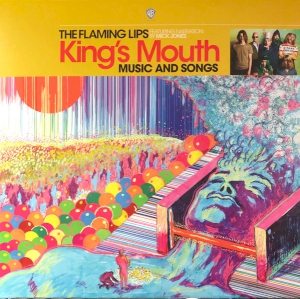 Voilà, hier kommt die Liste meiner Top-Alben des Jahres 2019. Ganz oben, relativ wenig überraschend für alle, die mich kennen: Flaming Lips, mit dem eingängigsten Album seit mindestens zehn Jahren. Die Plätze 2 und 3 folgen aber mit sehr geringem Abstand, und auch allgemein geht's bis weit in die 20er mit ausschließlich hervorragenden Alben weiter – 2019 hat zumindest musikalisch auf jeden Fall Spaß gemacht!
The Flaming Lips: King's Mouth
Vampire Weekend: Father of the Bride
Billie Eilish: When We All Fall Asleep, Where Do We Go?
Pauls Jets: Alle Songs bisher
Die höchste Eisenbahn: Ich glaub dir alles
half∙alive: Now, Not Yet
Lana Del Rey: Norman Fucking Rockwell
Bilderbuch: Vernissage My Heart
Karen O./Danger Mouse: Lux Prima
Nick Waterhouse: Nick Waterhouse
James Blake: Assume Form
King Princess: Cheap Queen
Elbow: Giants of All Sizes
Andrew Bird: My Finest Work Yet
Nilüfer Yanya: Miss Universe
Aldous Harding: Designer
The Raconteurs: Help Us Stranger
Dominique Fils-Aimé: Stay Tuned!
Metronomy: Metronomy Forever
Stella Donnelly: Beware of the Dogs
The National: I Am Easy to Find
Hayden Thorpe: Diviner
Wilco: Ode to Joy
Vagabon: Vagabon
The Claypool Lennon Delirium: South of Reality
Methy Ethyl: Triage
Weyes Blood: Titanic Rising
Papooz: Night Sketches
Bon Iver: i,i
Frankie Cosmos: Close It Quietly
Skarbø Skulekorps: Skarbø Skulekorps
Big Thief: U.F.O.F.
Kelsey Lu: Blood
Júníus Meyvant: Across the Borders
Whitney: Forever Turned Around
Coldplay: Everyday Life
Ilgen-Nur: Power Nap
SPARKLING: I Want to See Everything
Shura: forevher
Bedouine: Bird Songs of a Killjoy
Die Heiterkeit: Was passiert ist
Jay Som: Anak Ko
Temples: Hot Motion
Gemma Ray: Pschogeology
Devendra Banhart: Ma
Nick Cave & The Bad Seeds: Ghosteen
Tindersticks: No Treasure But Hope
COMA: Voyage Voyage
Jack Peñate: After You
Solange: When I Get Home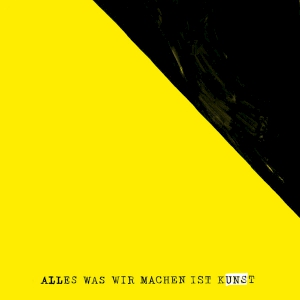 Hier findet ihr mal wieder die Liste meiner Top-Alben des Jahres 2018. Der erste Platz war für mich dieses Jahr recht einfach zu bestimmen, UNS haben mit "ALLES WAS WIR MACHEN IST KUNST" ein unglaublich starkes Album vorgelegt. Auch der zweite Platz für das MGMT-Album ist eine klare Sache. Dahinter wird's schon enger, Bayuk hat sich für mich aber durchgesetzt gegen die Routiniers von den Decemberists und Tocotronic (interessanterweise sind von beiden die 2018er Alben die ersten wieder hervorragenden nach zwei, drei eher vergleichsweise mäßigen Alben) und Young Fathers. Insgesamt ein Jahr mit einigen Highlights und sehr vielen recht guten Alben, das aber nicht ganz an die überwältigende Klasse des letzten Jahres (Flaming Lips/Grizzly Bear/Fleet Foxes/The XX/Bilderbuch/alt-J) heranreicht. Viel Spaß beim Stöbern!
UNS: ALLES WAS WIR MACHEN IST KUNST
MGMT: Little Dark Age
Bayuk: Rage Tapes
The Decemberists: I'll Be Your Girl
Tocotronic: Die Unendlichkeit
Young Fathers: Cocoa Sugar
Superorgamism: Superorganism
Get Well Soon: The Horror
Parquet Courts: Wild Awake!
Dirty Projectors: Lamp Lit Prose
Parcels: Parcels
Jens Friebe: Fuck Penetration
Bilderbuch: mea culpa
Franz Ferdinand: Always Ascending
Father John Misty: God's Favorite Customer
Eleanor Friedberger: Rebound
Interpol: Marauder
Low: Double Negative
Beach House: 7
Paul McCartney: Egypt Station
Inner Tongue: Favours
Her: Her
Belle & Sebastian: How To Solve Our Human Problems
Jellies: 77:78
The Good, The Bad and The Queen: Merrie Land
Jeff Tweedy: WARM
Soap&Skin: From Gas to Solid / You Are My Friend
Eels: The Deconstruction
Spiritualized: And Nothing Hurt
Arctic Monkeys: Tranquility Base Hotel & Casino
Jack White: Boarding House Reach
Tunng: Songs You Make At Night
Tune-Yards: I can feel you creep into my private life
Frankie Cosmos: Vessel
Son Lux: Brighter Wounds
Jonathan Wilson: Rare Birds
Neneh Cherry: Broken Politics
Gorillaz: The Now Now
Ryley Walker: Deafman Glance
Ezra Furman: Transangelic Exodus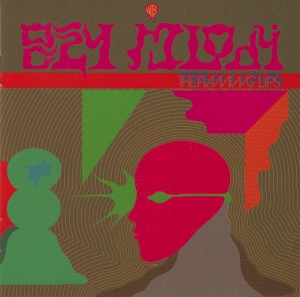 Hier findet ihr die Liste meiner Top-Alben des Jahres 2017. Ein paar Anmerkungen vorneweg: Auch wenn die Wahl meiner Nummer 1 offensichtlich erscheinen mag, hab ich mich tatsächlich sehr schwer getan – das Flaming-Lips-Album ist zwar (natürlich) ganz hervorragend, aber sticht nicht so hervor wie es zum Beispiel bei "Schick Schock" von Bilderbuch 2015 der Fall war. Auch bei den Plätzen dahinter war es für mich wirklich eine Herausforderung: Die Plätze 2 bis 11 (oder 12 oder 13) sind ausschließlich von äußerst starken Alben belegt. Insgesamt ist diese Liste für meinen Geschmack im Durchschnitt aller Alben mit Abstand die stärkste, seit ich 2014 damit angefangen habe.
The Flaming Lips: Oczy Mlody
Grizzly Bear: Painted Ruins
Spoon: Hot Thoughts
Fleet Foxes: Crack-Up
The XX: I See You
Bilderbuch: Magic Life
alt-J: Relaxer
Everything Everything: A Fever Dream
St. Vincent: Masseduction
National: Sleep Well Beast
Father John Misty: Pure Comedy
Sophia Kennedy: Sophia Kennedy
Roger Waters: Is This The Life We Really Want?
N.E.R.D: NO_ONE EVER REALLY DIES
Destroyer: Ken
Arcade Fire: Everything Now
Lorde: Melodrama
Mac DeMarco: This Old Dog
Hurray for the Riff Raff: The Navigator
Gisbert zu Knyphausen: Das Licht dieser Welt
Joywave: Content
BNQT: Volume 1.
Laura Marling: Semper Femina
Noel Gallagher's High Flying Birds: Who Built the Moon?
Ryan Adams: Prisoner
Sweet Baboo: Wild Imagination
Alexandra Savior: Belladonna of Sadness
Phoenix: Ti Amo
SOHN: Rennen
Spirit Fest: Spirit Fest
Ron Sexsmith: The Last Rider
Future Islands: The Far Field
The War on Drugs: A Deeper Understanding
Sequoyah Tiger: Parabolabandit
Elbow: Little Fictions
Maxïmo Park: Risk to Exist
Mura Masa: Mura Masa
Phoebe Bridgers: Stranger in the Alps
Methyl Ethel: Everything Is Forgotten
Grandaddy: Last Place
Kelly Lee Owens: Kelly Lee Owens
Kevin Morby: City Music
Slowdive: Slowdive
The Burning Hell: Revival Beach
The Mountain Goats: Goths
Pixx: The Age of Anxiety
Superfood: Bambino
Moses Sumney: Aromanticism
Benjamin Clementine: I Tell A Fly
Declan McKenna: What Do You Think About the Car?
Bon Iver: 22, A Million
Anonhi: Hopelessness
Radiohead: A Moon Shaped Pool
Nick Cave & The Bad Seeds: Skeleton Tree
Pavo Pavo: Young Narrators in the Breakers
Wilco: Schmilco
Róisín Murphy: Take Her Up To Monto
Metronomy: Summer 08
Get Well Soon: Love
Hamilton Leithauser + Rostam: I Had A Dream That You Were Mine
Whitney: Light Upon the Lake
David Bowie: Blackstar
Night Moves: Pennied Days
The Lemon Twigs: Do Hollywood
Teleman: Brilliant Sanity
D.D Dumbo: Utopia Defeated
Meilyr Jones: 2013
exmagician: Scan the Blue
Palm Springs: No Love Is Ever Lost
Ryley Walker: Golden Sings That Have Been Sung
Nada Surf: You Know Who You Are
Devendra Banhart: Ape in Pink Marble
Adam Green: Aladdin
Cloud Cult: The Seeker
case/lang/veirs: case/lang/veirs
Kevin Morby: Singing Saw
Let's Eat Grandma: I, Gemini
Childish Gambino: "Awaken, My Love!"
Glass Animals: How To Be A Human Being
Agnes Obel: Citizen Of Glass
Solange: A Seat at the Table
Teenage Fanclub: Here
Jim James: Eternally Even
Die höchste Eisenbahn: Wer bringt mich jetzt zu den anderen
Blood Orange: Freetown Sound
James Blake: The Colour In Anything
Damien Jurado: Visions of Us on the Land
Angel Olsen: My Woman
Jamie T: Trick
Xenia Rubinos: Black Terry Cat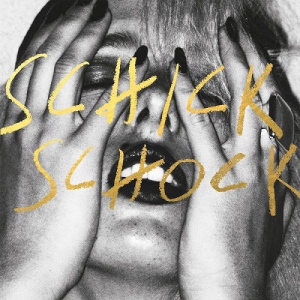 Kleiner Kommentar zu den ersten drei Plätzen: Bilderbuch ist eigentlich überhaupt nicht meine Art von Musik, aber begeistert mich trotzdem seit neun Monaten ununterbrochen, deshalb eine sehr verdiente Nummer eins. Locas in Love sind ebenso verdient auf zwei, da kann das neue Tocotronic-Album einpacken. Und niemand darf mehr über Miley Cyrus lästern, bevor nicht das Album tatsächlich in seiner ganzen Pracht angehört wurde – das liegt wahrscheinlich zu einem nicht geringen Teil daran, dass das Album eigentlich ein Miley-Cyrus-und-Flaming-Lips-Album ist ;)
Bilderbuch: Schick Schock
Locas in Love: Use Your Illusion 3 & 4
Miley Cyrus: Miley Cyrus & Her Dead Petz
The Maccabees: Marks to Prove IT
Everything Everything: Get to Heaven
Tame Impala: Currents
My Morning Jacket: The Waterfall
Blur: The Magical Whip
Son Lux: Bones
Tocotronic: Tocotronic (Das rote Album)
Locas in Love: Kalender
Aloa Input: Mars etc.
Hot Chip: Why Make Sense
Django Django: Born Under Saturn
Fever the Ghost: Zirconium Meconium
Father John Misty: I Love You, Honeybear
The Leisure Society: The Fine Art of Hanging on
Adele: 25
EL VY: Return to the Moon
Decemberists: What a Terrible World, What a Beautiful World
Destroyer: Poison Season
Kante: In der Zuckerfabrik
Low: Ones and Sixes
Belle and Sebastian: Girls in Peacetime Want to Dance
Glen Hansard: Didn't He Ramble
Jamie XX: In Colour
Modest Mouse: Strangers to Ourselves
Sufjan Stevens: Carrie & Lowell
Wilco: Star War's
Sleep: Sleep
Lana del Rey: Honeymoon
Noel Gallagher: Chasing Yesterday
FFS: FFS
Pond: Man It Feels Like Space Again
Laura Marling: Short Movie
Dralms: Shook
Libertines: Anthems For Doomed Youth
Ezra Furman: Perpetual Motion People
Cortney Barnett: Sometimes I Sit and Think, and Sometimes I Just Sit
Panda Bear: Panda Bear Meets the Grim Reaper
1.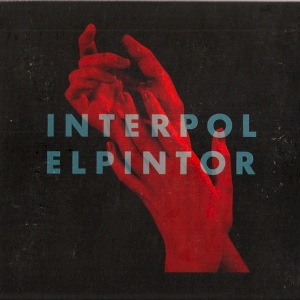 Interpol: El Pintor
2. The Notwist: Close To The Glass
3. Tune-Yards: Nikki Nack
3. alt-j: This Is All Yours
5. SOHN: Tremors
6. TV On The Radio: Seeds
7. Flaming Lips: 7 Skies H3 (Record Store Version)
8. North Atlantic Oscillation: The Third Day
9. Elbow: The Take Off And Landing Of Everything
10. Damon Albarn: Everday Robots
11. Metronomy: Love Letters
12. Flaming Lips: With A Little Help From My Fwends (Sgt. Pepper's Cover)
13. Damien Jurado: Brothers and Sisters of the Eternal Son
14. Tweedy: Sukierae
15. U2: Songs of Innocence
16. Ryan Adams: Ryan Adams
17. Kofelgschroa: Zaun
18. Erland & The Carnival: Closing Time
19. Electric Würms: Musik, Die Schwer Zu Twerk (EP)
20. Stardeath And White Dwarfs: Wastoid
21. Ja, Panik: Libertatia
22. Maximo Park: Too Much Information
23. Spoon: They Want My Soul
24. Neneh Cherry: Blank Project
25. Temples: Sun Structures